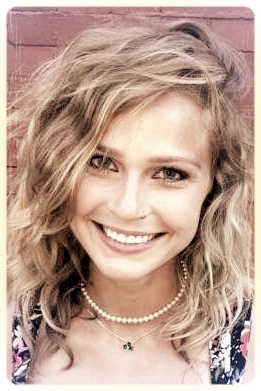 Nikki Shinkos
Master Hair Artist
About Nikki
Nikki Shinkos is a master stylist with over a decade of experience. She has extensive training in Vidal Sassoon cutting techniques, and excels in her understanding of both the art and science of hair.
Her attention to detail and inclination toward perfectionism drive her passion for hair into an art form. She understands how to create hair with body, texture, and movement and her cuts are precise yet natural. She has an artist's deep understanding of the complexity of hair color and specializes in both color and damaged hair correction.
Her goal is that you love your hair and not have to struggle with it. She will teach you how to style your hair, how to maintain it, and will create a personalized style that will enhance your facial and body structure. You truly can have the vibrant healthy hair of which you've always dreamed!
Services
Nikki specializes in precision cutting, color correction, dimensional hair coloring and creating beautiful highlights. The color used is high quality and you will notice its richness. You will also notice how well her haircuts grow out and remain manageable over time. She offers several treatments to address individual hair conditions and textures. Nikki is certified in Brazilian Blowout Smoothing Treatments, offers Malibu treatments, and advises on appropriate products for hair types and environments. She also offers facial waxing, eyebrow coloring and eyebrow shaping to help refine your look. Nikki has a Zen master kind of patience and will gladly teach you how to style your hair as well. She's not happy until you love your hair!
Prices
(call for a full list of services and pricing)
Woman's Cut $45
Men's Cut $25-35
All Over Color $70+
Balayage $75+
Full Highlight $75+
Color Correction $100+
Brazilian Blowout Smoothing Treatment $190
Eyebrow Color $10
Eyebrow Shaping $10-$25
Contact
Phone: 574-261-6654
Email: NikkiLovesYourHair@gmail.com
Website: LoveYourHair